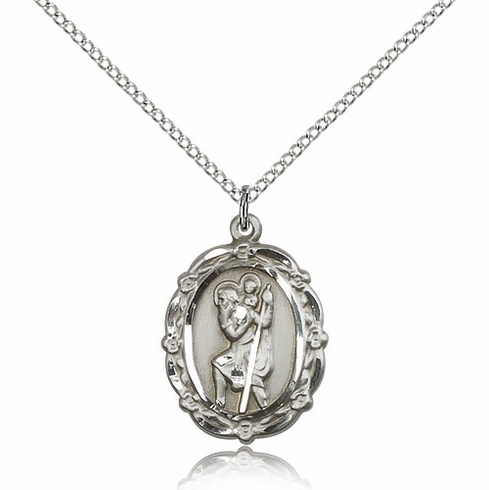 Bliss Mfg Pewter Patron Patron Saint Christopher Medal Pendant Necklace
Bliss Manufacturing Christian Jewelry
Patron Patron Saint Christopher Round Medal Medal Pendant Necklace
Measures: 7/8 x 5/8
Available in Pewter, 14kt Gold-filled or 14kt Gold
Deluxe Gift Box
Chain Options
for Bliss Medals and Jewelry.
Bliss Manufacturing, a more than 100-year-old, family-owned company, makes all of its jewelry in the USA And because we make all of our jewelry, we are adding new designs daily, especially Sacred Heart Scapular medals. We currently offer more than 450 different Sacred Heart Scapular medals.
Our jewelry is die-struck, the same way the USA Mint makes coins, which produces rich detail. Each Bliss medal carries a Lifetime Warranty. If for whatever reason a Bliss medal shall become tarnished, Bliss will either re-finish or replace the medal free of charge.