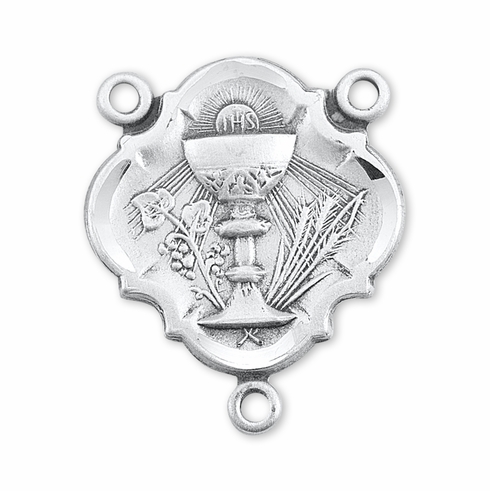 HMH Religious Holy Communion Chalice Sterling Silver Rosary Center
HMH Religious Catholic Rosary Parts

Holy Communion Chalice Centerpiece Rosary Part

Material: Sterling Silver

Measures: 3/4"

Center: Comes on Carded

Made in USA

HMH Religious has a large selection of sterling silver Catholic rosary crucifixes and centerpieces for your handmade custom rosaries. Our rosary crucifixes and centers come in either sterling silver or gold over silver sterling. All HMH Religious devotional heirloom custom rosary making supplies are made of only the finest materials available and made by the skilled American craftsmen. All pieces carry a guarantee from defects in material and workmanship. Our Christian rosary parts come on a card and are made in the USA.